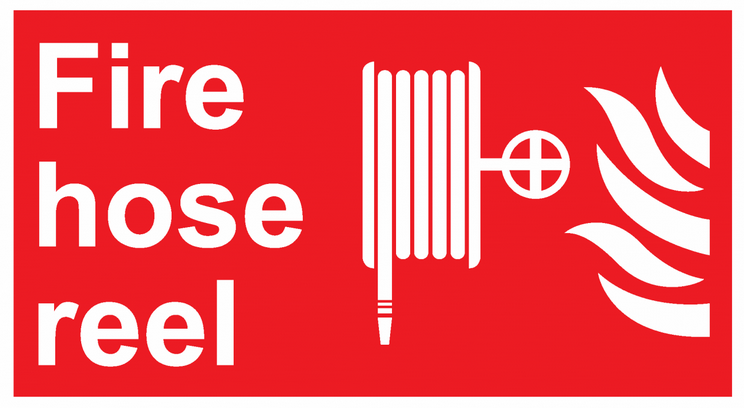 21 Apr

FIRE HOSE REELS IN SYDNEY

Fire Hose Reels play an important part of fire safety in Sydney. Fire Hose Reels are used by both the tenant & NSWFB. They play a vital part in containing Class A Type fires in Sydney. Class A Type Fires of course are woods, papers & Plastics. All fire hose reels are installed to AS2441.

Fire Hose Reels need to be tested every 6 months and certified every 12 months. They are tested in accordance with AS1851. Fire Hose Reels should not be used for any other jobs other than fighting fires. Sydney Extinguishers is always seeing the use of fire hose reels for washing cars and down driveways. By using fire hose reels incorrectly this makes them age faster and need replacing sooner which costs you the tenant or strata company money. To replace a faulty, leaking fire hose reel you are looking at around $600 + GST. Fire Hose reels if maintained and looked after can last up to 10 years before needing replacement.

When fire hose reels are tested 6 monthly we are checking for presence of water and to ensure that it has the correct flow rate of 0.33 Litres per second (OR 1 litre in 3 seconds). This test is done into a bucket or garbage bin. When you turn the fire hose reel on the water should spray approximately 4 meters from the point of use. So you have 36m of hose and 4m of spray making 40m of coverage.

On a yearly test all of the above is carried out + the fire hose reels is wound out to ensure that the hose is in working order, no leaks or kinks and then safely wound back in again locking the nozzle into the interlock.

Now the interlock – this is the most common failed and missing item especially on old fire hose reels. The interlock plays a vital role in ensuring that the fire hose reels nozzle cannot be released unless the line has been pressurized. E.g. when you turn the water pressure on at the bottom of the fire hose reel to release the nozzle the line has water in it ready to be used at the other end. You don't want to run the fire hose reel out to get 36m away right near the fire to only find out that you don't have water pressure…. FAIL!! The nozzle should fit into the interlock – locking it into place for use.

Fire Hose reels need replacing when they leak, don't spin correctly, no interlock, have corrosion or the hoses have been cut or shortened.

Certifying fire hose reels we ensure that all of the above passes and that they installed in the correct locations and that they have nothing blocking the fire hose reel from being used. E.g. Furniture, bikes, cars etc. Clearance  around fire hose reels should be at least 1m at all times. The fire hose reels should be able to operate with out any interference. Fire Hose Reels should NOT be used on electrical type fires as you will get electrocuted!! Fire Hose Reels are a great place to create a FIRE POINT – A Fire POINT is somewhere in the building where all your fire equipment can be located. E.g. Fire Extinguishers (c02 and ABE) for electrical type fires and fire blankets.

If your Fire Hose Reels need testing & Certifying then give Sydney Extinguishers a Call today on 0402 560 232. Sydney Extinguishers loves testing & certifying Fire Hose Reels in Sydney.