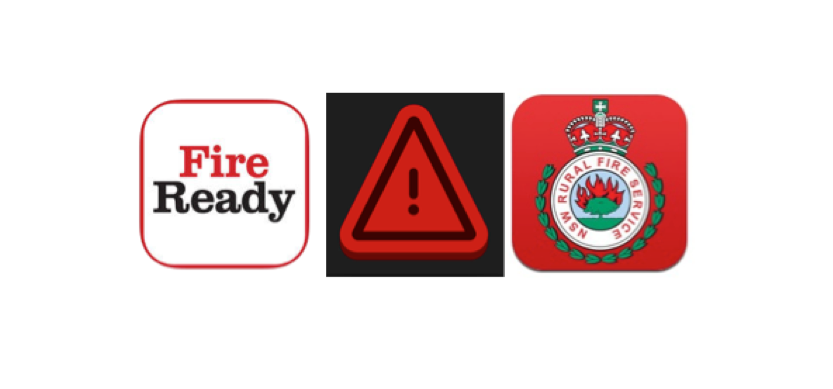 14 Apr

APPS FOR THE FIRE INDUSTRY

Ok so besides the virtual lighter and home fire safety place to keep you warm at night what Apps are actually out there? You would be surprised as there is quite a few good one's out there! Below I have hand chosen just a few to keep you busy.
FIRE READY
EMERGENCY AUS
FIRES NEAR ME NSW
THE FIRE READY APP
FireReady app is the official Victorian Government app for access to timely, relevant and tailored warnings and information in Victoria.
The app puts Country Fire Authority (CFA), Metropolitan Fire Brigade (MFB) and Department of Environment and Primary Industries (DEPI) emergency warnings and information at your fingertips.
The app is called FireReady and it is a centralised information source managed by Emergency Management Victoria and supported by Department of Justice.
You can set up Watch Zones to ensure you have access to official warnings and information about your local area.
Main Features:
Live incident map showing all current official warnings, planned burns and other types of incidents across Victoria
Simple to use Watch Zones that ensure you get official warnings for your local area.  Warnings and information can then be pushed to your phone when issued by CFA, MFB or DEPI.
Integration of DEPI planned burn information
GPS integration to determine your current location and surrounding incidents.
Emergency Warning, Watch and Act, and Advice information as issued by the CFA, MFB and DEPI
Share incidents and warnings with friends and family
View current Fire Danger Rating map
View current Total Fire Ban status
THE EMERGENCY AUS APP
Australians face disasters every year. When your time comes, how will you stay informed?
Emergency AUS delivers warning and incident information issued by official agencies across Australia. It is labelled the 'must have' app for all Australians and visitors to help you get informed and stay up-to-date with emergencies that can impact you and your loved ones.
Providing you with real-time access to official warnings, incident reports and public Sensory Observations™ to aid in better decision making during emergencies and disasters. By bringing together emergency information from over 25 emergency service agencies and accessing observations submitted by the public, Emergency AUS delivers unparalleled emergency intelligence to residents, tourists and visitors.
Main Features:
Official emergency information is sourced from state and territory emergency services and provided in real-time.
View information on the map or in a list
Sort lists by distance from your current location, time or event status
Filter lists and map display by incident status, warning level or State/Territory
National parity applied to warnings and incident terminology for a cohesive national and local picture
Links to the official information sources provided
Access to state and territory warnings and Total Fire Ban notifications Australia wide
Multi hazard / multi risk incident and warnings information including:
Map Overlays to display
Proximity alerts
THE FIRES NEAR ME APP
Used by the NSW Rural Fire Service. This application provides information on current incidents across NSW attended by the RFS and other agencies. It also provides information on total fire bans. The application gives users the ability to source information on incidents near them, using the 'Fires Near Me' function. The 'Fires near Me' application is provided as-is, and without warranty or support.
Main Features
Initially centres the map of NSW on your Current Position.
Allows you to choose another location, e.g. the destination for your weekend holiday, and centres on that location.
Lets you know if there is a fire within 50 km of your location.
Displays any fires within a 10 km radius of your location.
Allows you to see a list of the bush fires in NSW, sorted by their proximity to your location—the closest being sorted to the top of the list.
Tap on the fire and you will see some information about the fire. Tap on the arrow (">") and you will see the list of bush fires in NSW.
Top on the arrow (">") of a fire within the list of bush fires, you will see a screen of more details on that particular fire.
Tap the map button from the Details page and the map page appears centred on that fire.
If a Total Fire Ban is active for today or tomorrow for your location, the Total Fire Ban symbol appears on the screen to warn you of this.
Fires are listed by the name of the nearest town or village, if available. This makes it easier for you to recognise where it is, so that you can avoid it!The NSW RFS recommends users of the application do not rely solely on the information provided in this application. A number of sources, including the www.rfs.nsw.gov.au website, 1800 679 737 information line and media, should be used and users should assess the relevance and accuracy of each.
MY OVERALL REVIEW
All 3 APP's are great for people outdoors and mainly aimed at bush fires notifications around Australia. As for a fire maintenance or Australian Standards APP regarding fire safety in Sydney there is definitely room on the market for another APP. IF I wasn't so busy running Sydney Extinguishers I'd give it a crack myself. Any app designers out there – look at a easy to use maintenance and reminder APP.
Thanks for reading
Adrian – Director Sydney Extinguishers