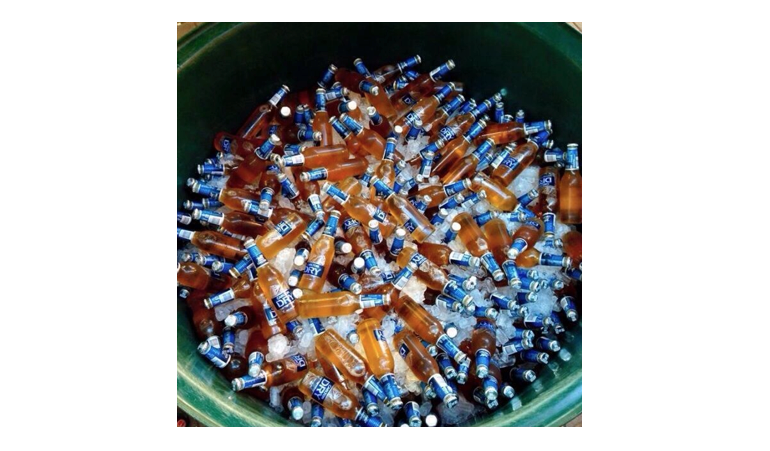 14 Apr

HOW TO CHILL BEERS WITH A Co2 FIRE EXTINGUISHER

Ok so this blog is a fun one for all my readers. Sydney Extinguishers has put a step by step process to ensure your beers are icy cold this weekend! Whether your going away with the lads or staying in with the wife and just need some beers chilled quickly!

Step 1 – Buy lots of beers and a large bucket. Set up as pictured.

Step 2 – Have a Co2 extinguisher on hand (must be Co2 – NOT powder, NOT water, NOT foam & definitely NOT a wet chemical fire extinguisher. A 3.5kg OR 5kg Co2 portable fire extinguishers is perfect to get the job done!

Step 3 – Ensure the area is well ventilated! You don't want to breath the Co2 (CARBON DIOXIDE) in. This would be bad for your health as it takes away the oxygen which makes the fires extinguish and you go to sleep!

Step 4 – Here is your practice for when you really need to use a fire extinguisher in Sydney. Remove the pin from the fire extinguisher and aim at the base of the beers squeezing the handle (pretend its a fire). Be sure to stick your tongue out when you use the fire extinguisher for maximum effect for the lads and your wife…. Watch the beers turn ice cold!

Step 5 – Sit down and open a nice cold beer care of your old faithful Co2 Fire Extinguisher. Repeat, until drunk or asleep!

Please be sure to call Sydney Extinguishers when your co2 fire extinguishers need refiling!

Thanks for reading and have a great weekend love Sydney Extinguishers!