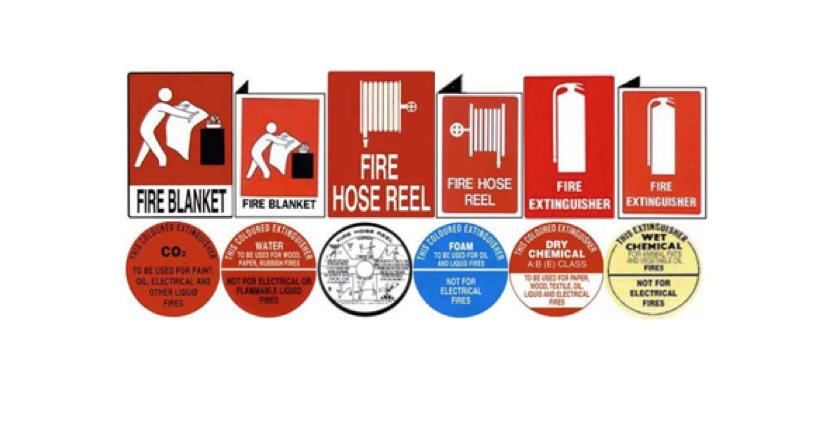 14 Apr

CORRECT SIGNAGE FOR PORTABLE FIRE EXTINGUISHERS IN SYDNEY

Sydney extinguishers know that the selection of signs on the market today is endless and sometimes confusing. What is the correct sign for the equipment you have installed at your workplace in Sydney? AS2444 refers to signage and the correct signage and heights in which it they be fitted. He Sydney Extinguishers takes a closer look at AS2444-signage.
Location and display of the Fire Safety Signs
Min – 2000mm above floor level.
At a point that makes them most apparent to a person of average height & visual acuity.
The extinguisher or extinguisher sign shall be clearly visible for up to 20 metres on approach.
The size of the sign shall be determined by location on and distance at which the sign must be legible.
A minimum of one sign must be provided above or adjacent to an extinguisher even if indicating the location of multiple or a mixed group of extinguishers.
The extinguisher and fire point location signs shall have a symbol, border and letters in white on a red field, complying with Australian Standard (AS) 2700.
The Australian Standard (AS) 2444 Portable Fire Extinguishers and Fire Blankets selection and location will provide comprehensive and specific information.
Pretty much the rectangle (Location or Pictorial) sign goes directly above the fire extinguisher where is can be seen from afar and the square Instruction Disc (I.D) Sign go on top of wall bracket holding extinguisher at 1.2m. The I.D sign is only a recommendation as the extinguishers also has this information on the band of the fire extinguisher.
It is a good idea to install the I/D sign as if the extinguishers are ever moved around onsite you know which type goes where. If you ever need advice or someone to install you fire safety equipment then call us today on 0402 560 232.
Thanks for reading and remember that Sydney Extinguishers Loves Sydney!