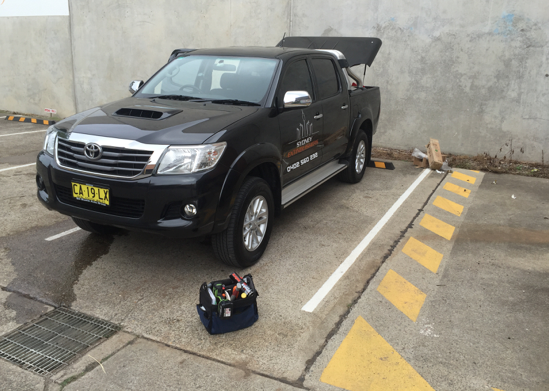 14 Apr

SELECTING THE RIGHT TOOLS TO BE A FIRE EXTINGUISHER TECHNICIAN

So you want to become a Fire Technician in Sydney? You don't need a long list of tools to be a fire technician! When I first started my business in 2006 to get things off the ground I bought number punch, rag drill and some small fittings (mostly given to me). When combined with the small box of tools I already owned, I was in business!

It was that easy.

The tools you need to carry around as a fire technician will depend on the type of work you take on. Here is my tool collection:

I carry these tools in the truck with me at all times:
Cordless Drill
Cordless hammer drill
Cordless Flashlight or iphone can work
Cordless Shop Vacuum if you make a mess
6' Step Ladder
Stud Finder
Continuity Tester and Volt/Amp Meter
Tool Belt can be handy but not always
Tape Measure for correct heights
Eye and ear protection
Gardening gloves for railway
HIGH VIS vest and hardhat
Number punch for tagging
Level or iPhone APP (for signs and brackets)
Rags for cleaning
Small Bucket for fire hose reels
Double Sided tape (most signs these days are self adhesive)
Screw drives of all types
Signs (so many types)
8w & 10w emergency exit light tubes
Stickers with our/your logo
Maintenance tags & rings
9V batteries for smoke alarms
Compressed air for cleaning detectors and smoke alarms
Red spray paint for hydrant and sprinkler street valves
Don't let a lack of tools keep you from getting started as a Fire extinguisher technician. Using the money you earn along the way, build your tool collection as the needs arise. Make sure to keep your tools locked up at night and when working onsite. Sydney Extinguishers has had drills worth $500 + stolen before.
Being a fire technician in Sydney is a great job! Best of luck out there as there is plenty of buildings for us all to look after!
Thanks for reading Adrian Director – Sydney Extinguishers