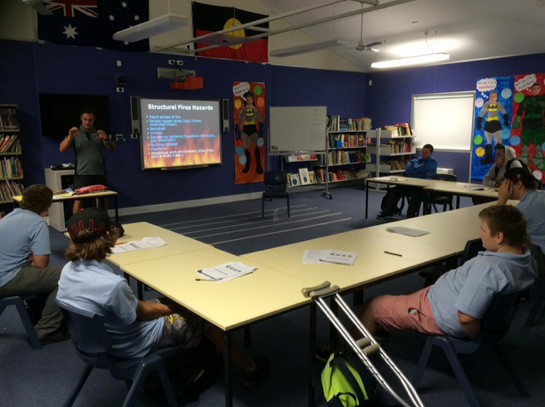 07 Apr

FIRE EXTINGUISHER TRAINING AT SCHOOLS

Sydney Extinguishers recently carried out a charity day at Hopetown School Wyong on the NSW Central Coast. The all boy's school caters for students with emotional disturbance and behaviour problems. Pretty much kid's that have been dealt a shit hand in life!

My great mate Mr Dean Callaghan is a school teacher there and asked me help out with one of there work place relations subjects. The day was designed to promote fire safety as well as give students 'First Attack Fire Fighting' skills. On the day we covered such topics as what fires are, types of fires, portable fire extinguisher types and how to discharge portable fire extinguishers effectively in emergency situations.

The day went too plan, I had nothing thrown at me and no practical jokes while in class about my nose. We managed to put out all the controlled fires during practical activities, which was a laugh to say the least.

We will be completing this course every 12 months at this school at no charge as part of Sydney Extinguishes commitment to assist those at need in the community.

For a tailor made course for you school or workplace, please contact me for arrangements. Sydney Extinguishers PTY LTD will be carrying out this course every year at Hopetown Boys school as our charity for the year. Fire safety is important to us at Sydney Extinguishers and by teaching the future we can all ensure that our homes, office and factories can be a safer place to visit and work.