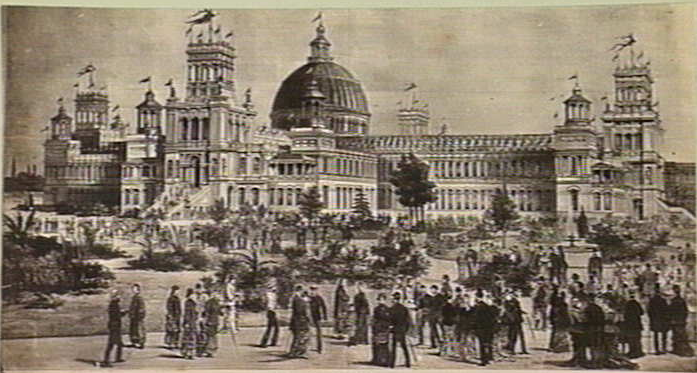 16 May

HISTORY OF FIRE IN SYDNEY

Sydney has been around since Australia was discovered in the 1700's. Since that time fire has been a problem. The first know fire extinguishers were also invented in the 1700's. Fire was a problem when traveling via Sea to get here and then it became a problem on land burning shelter and much needed supplies at the time. Humans have always know about fire and what destruction it can cause. Fire safety and fire protection are important when saving property and lives!

The first real large building fire was at the Sydney Exhibition Center AKA Garden Palace in 1882. The Garden Palace was a large, purpose-built exhibition building constructed to house the Sydney International Exhibition in 1879 in Sydney, Australia. It cost of ₤191,800 to build and took only eight months. This was largely due to the importation from England of electric lighting, which enabled work to be carried out around the clock. It was constructed primarily from timber, which ensured its complete destruction when engulfed by fire in the early morning of September 22, 1882. The Garden Palace at that time was used by a number of Government Departments and many significant records were destroyed in the fire, notably records of squatting occupation in New South Wales.

The only extant remains of the Garden Palace are its carved Sydney sandstone gateposts and wrought iron gates, located on the Macquarie Street entrance to the Royal Botanical Gardens. A 1940s-era sunken garden and fountain featuring a statue of Cupid marks the former location of the Palace's dome. Few artifacts from the International Exhibition survived the fire, one of which is a carved graphite statue of an elephant, from Ceylon, now in the collection of the Powerhouse Museum.

From the mid 19th century Sydney's fire protection was provided by volunteer and insurance company brigades. The Fire Brigades Act of 1884 formally constituted a government organised fire service, the Fire Brigades Board. Initially one central fire station was supported by 22 volunteer fire companies. The Fire Brigades Board was replaced by the Board of Fire Commissioners on 1 January 1910 under the Fire Brigades Act of 1909. The new Board was responsible for fire service provision in Sydney and all other urban areas of NSW.

The first metropolitan fire station in Sydney was located on a site on the west side of Castlereagh Street between Liverpool and Bathurst Streets. By 1909, the number of permanent Brigade employees had risen to 220, comprising the Superintendent, Deputy-Superintendent, Senior District Officer, six District Officers, nine Station Officers, eleven Sub-station Officers, 134 firemen, 33 Coachmen, four Special Service and 20 auxiliaries at 19 stations.

The fire brigade service continued to increase with the construction of fire stations in country and metropolitan districts. On 4 April 1958 the NSW Board became responsible for fire protection in the ACT. In 1985, the first women fire fighters entered the brigade.[4] The New South Wales Fire Brigades was established under the Fire Brigades Act 1989.

On of the first Sydney sky scrapers to catch fire was on the 19th June 1912. One of the levels which stored materials caught fire and was extinguished in time before it could travel too far.

Sydney then had the infamous Ghost train fire at Luna Park in 1979. The fire killed 6 children and 1 adult in its destruction. After this the media got a hold of the damage an investigation was set in place to find out how & why the fire started and wasn't extinguished before taking 7 lives. It was from around this time that building codes Ordinate 70 was put in place. Since then we have the Australian Standards (AS), Building Codes of Australia (BCA) & local councils (government) enforcing the new and ever improving Fire Safety Measures.

Sydney has seen some large factory fires and recently we have seen crane fires on Construction sites around Sydney.

Fire Safety is now part of our day to day life in Sydney! Let Sydney Extinguishers look after you and your fire safety needs. Call Sydney Extinguishers today for your FREE quote on your fire safety!

Sydney Extinguishers loves fire Safety!