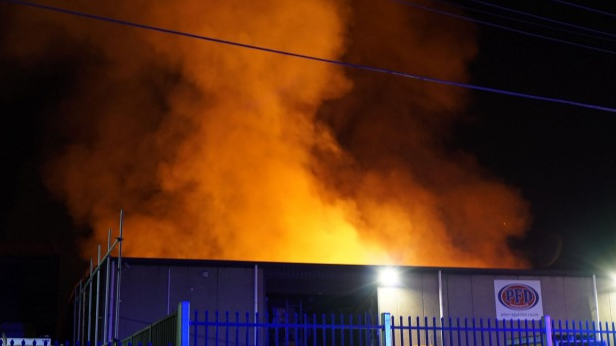 30 May

MARRICKVILLE FACTORY FIRE

Yet another factory fire hits Sydney this week. This is Sydney's 3rd factory fire in just 7 days. A large factory fire has destroyed a factory located in Marrickville in Sydney's inner west.

Emergency crews received a number of triple zero calls at 9:45pm on Monday reporting that a furniture warehouse in Rich Street near Victoria Road was well alight.

NSW Fire and Rescue said it was a "large scale fire" and that numerous crews were on sight late on Monday night and trying to bring it under control.

Several hours later they confirmed the furniture factory had been completely destroyed.

No one was reported injured, though several people had to be evacuated from a neighbouring factory

The fire was within a warehouse that sells custom-made wooden furniture near the Factory Theatre.

Sydney Extinguishers can help reduce the risk of fire at your Marrickville Property.

Businesses can expect that the local Marrickville council will be walking the streets over the next month ensuring that all local buildings have their Annual Fire Safety Statements up to date. Call Sydney Extinguishers today on 0402 560 232 for a QUOTE on your Annual Fire Safety Statement in Marrickville.