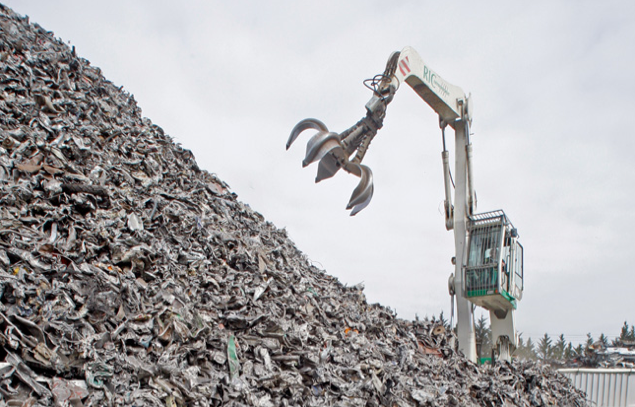 13 Apr

RECYCLING FIRE EXTINGUISHERS

Sydney Extinguishers knows that steel is one of the world's most recycled products and is 100% recyclable. A 9 kg extinguisher contains approximately 3 kg of steel when empty. Making steel from recycled materials uses 75% less energy than when producing steel from raw materials. Yearly each Australian sends over 3.5 kgs of steel to landfill – that's enough steel to make 40,000 fridges! I wonder how many Fridges Sydney Extinguishers contributes to then each year….
Recycling old or discarded portable fire extinguishers in Sydney
Yellow extinguishers are NOW illegal to possess or use on a fire as they contain emissions that affect the ozone layer. You will rarely find these anymore but if you do call us or your local NSWFB.
Return to local NSW fire stations for accredited disposal.
Halon Fire Extinguisher Recycling in Sydney
For all yellow BCF/halon extinguishers, please return to your local NSW fire station.
These will be sent to the National Halon Bank for appropriate recycling and disposal.
Do not use these extinguishers or release their contents into the atmosphere.
Non-Halon Fire Extinguisher Recycling in Sydney
The Department of Environment and Conservation NSW works with local council to provide drop off centres for fire extinguishers. Weekend drop off centres have been organised throughout the Sydney, Hunter and Illawarra regions.
Outside of NSW, contact Planet Ark to recycle these (1300 733 712)
Fire Extinguisher Tips on how to use effectively in Sydney
Ensure everyone in the home/office knows the location of all extinguishers and how to use them.
Extinguishers need to be pressure tested every five (5) years by a registered fire extinguisher service organisation like Sydney Extinguishers.
Check that there are no blockages to the nozzle or outlet.
If you have a Dry Chemical Powder fire extinguisher (red with a white band or label). Turn the extinguisher upside down for 10 minutes every six months to ensure that the powder is free flowing.
Replace the extinguisher in case of rust especially if it is left in the environment to perish.
If an extinguisher is discharged, even partially, it needs to be refilled by Sydney Extinguishers your local fire company
Essentially we have to remove the old or used extinguishers from site, we have them correctly dismantled in the factory. We charge $10 + GST per fire extinguisher for the SAFE removal of fire extinguishers from site and too the factory. For any more questions regarding the recycling of fire extinguishers please feel free to contact us here at Sydney Extinguishers.