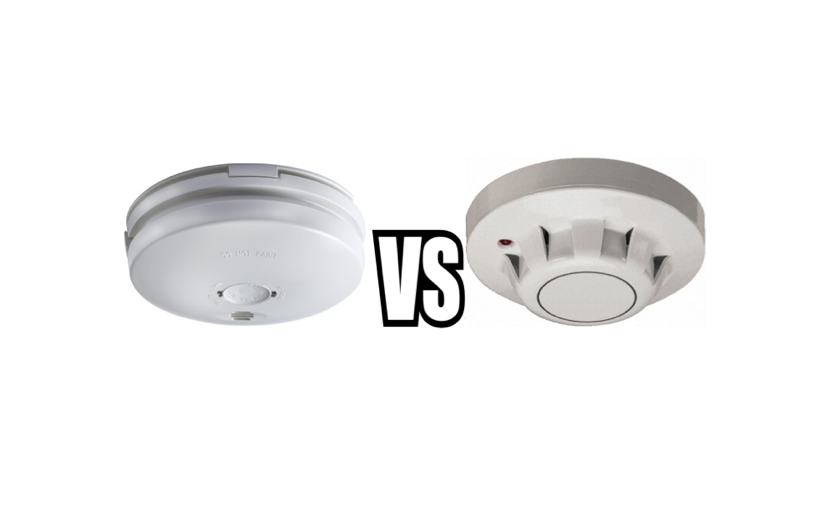 14 Apr

SMOKE ALARM VS SMOKE DETECTORS

Sydney Extinguishers doesn't only test fire extinguishers in Sydney we also test smoke alarms & Smoke detectors. We are always asked what is the difference between smoke alarm and smoke detectors? To put in simply smoke alarms (ALARM) and make a local alarm (NOISE-BEEP) and detectors (DETECT) and send a signal back to a Fire Indicator Panel (FIP) which then could notify the NSWFB via the Alarm Signalling Equipment (ASE) and then the building's Occupant Warning Systems (OWS) which is the alarm. Below we look at a more in depth analysis of smoke alarms;

What are the types of smoke alarms available?

There are hard wired (connected to mains power with a battery back up) or battery powered smoke alarm s available. -There are models available for use in kitchens and caravans and for those with special needs such as the hearing impaired. Models incorporating an emergency light are also available. Often incorrectly referred to as "smoke detectors"

Fire & Rescue NSW strongly recommend that you install a photoelectric type smoke alarm that is hard wired and interconnected. Photoelectric alarms appear to be superior to ionisation alarms in most circumstances, and there is little appreciable difference in performance during flaming fires. Therefore, photoelectric alarms may provide a faster warning in many circumstances.

Whatever type you choose to use we recommend that:
Every house or home unit has a suitable number of working smoke alarms installed.
There should be smoke alarms on every level of your home.
Only Australian Standards AS3786 approved alarms should be used.
Hard wired alarms must be fitted by a qualified electrician.
Smoke alarms must be installed according to the manufacturer's instructions.
All smoke alarms should be tested regularly and at least monthly.
You should replace the battery in each smoke alarm at least once a year.
Alarms should be replaced as recommended because they have a limited lifespan.
To be effective smoke alarms must be cleaned regularly.
Your household should prepare a written escape plan and practise it regularly.
Smoke alarm safety tips
Remember that smoke from a fire will make you confused and that you cannot see in smoke.
If you have escaped from a home fire, remember once you get out stay out and dial Triple Zero (000)
Let your children master fire escape planning and practice before holding a fire escape drill.
If a family member has hearing or mobility problems ensure that these are taken into account and if necessary that someone is assigned to help them escape.
Installing smoke alarms
Most battery-powered smoke alarms can be easily installed by the home owner or a maintenance contractor and do not require professional installation. Hard-wired smoke alarms, however, will need to be installed by a licensed professional.
Always install a smoke alarm in accordance with their instructions. They are usually most effective when located on the ceiling, preferably away from walls and fittings. The best locations are in hallways leading from bedrooms and in sleeping areas.
Since smoke alarms respond to airborne particles other than smoke, it is better not to install them in kitchens, bathrooms, laundries and garages. If possible, avoid areas with strong drafts. Note: If a garage etc is a separate level a smoke alarm must be installed.
Installing smoke detectors
This Type of work should be carried out by a Fire Indicator Panel (FIP) specialist. There are many different types of FIP's on the market! Sydney Extinguishers can put you in touch with the right people if smoke detection is required for your site in Sydney.
For more information please call Sydney Extinguishers. Sydney Extinguishers loves Smoke Alarm Safety in Sydney!