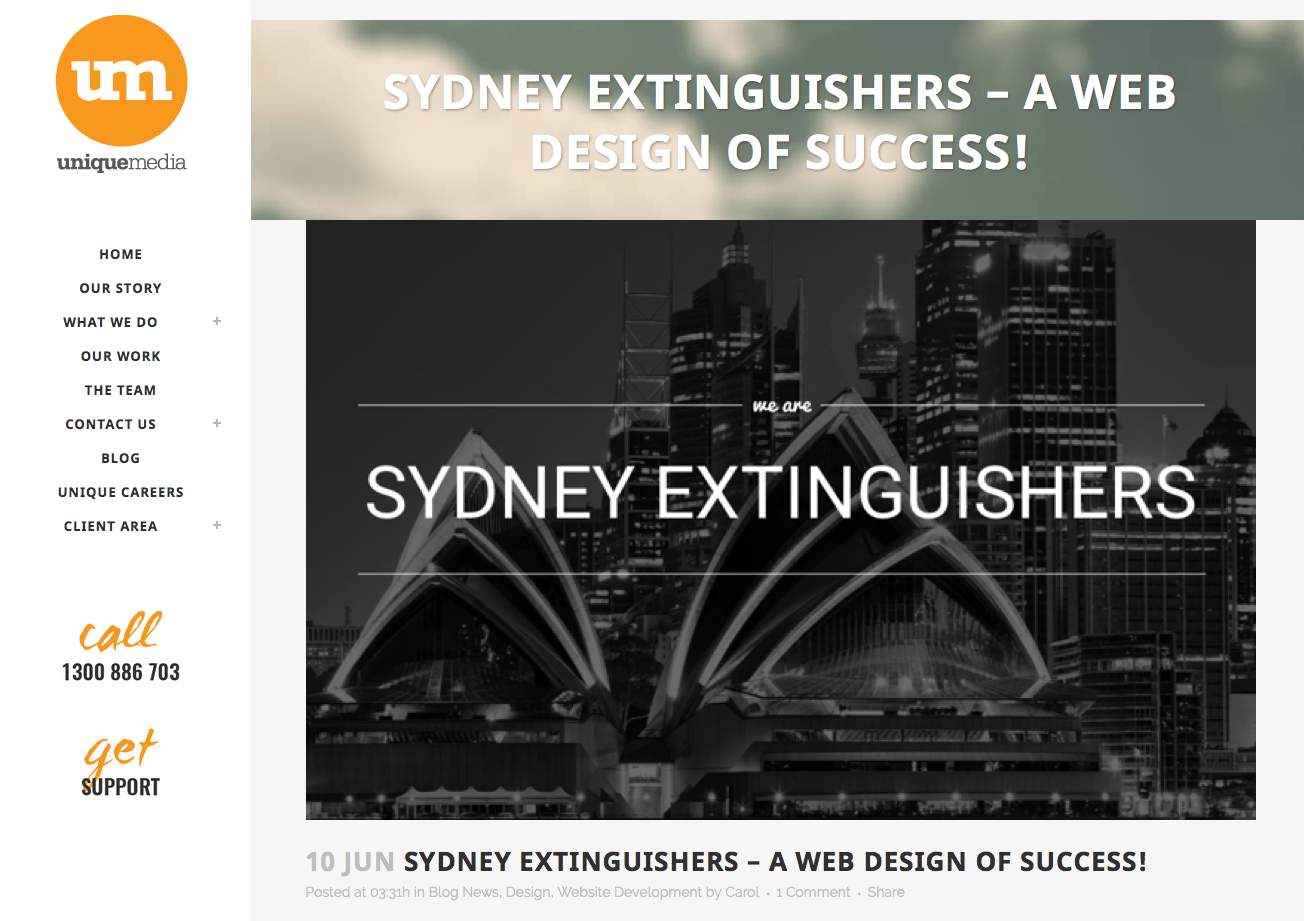 15 Jun

SOCIAL MEDIA ON SYDNEY EXTINGUISHERS

Sydney Extinguishers has recently had a face lift with the new website being online now for over 3 months all of the feedback is positive! Fell free to check out Sydney Extinguishers listed on;

Facebook: https://www.facebook.com/uniquemediasolutions/

Unique Media both designed and developed the Sydney Extinguishers website, and performed the setup of SEO throughout the site. The website now ranks extremely well, and receives a high level of traffic as a result. The website contains astonishing pictures of the CBD and bold typography. The black and white design keeps things simple yet stylish, adding to the serious decor of the industry.

Who?

Sydney Extinguishers is a small fire extinguisher company, that was established in 2006 by Adrian Bartlett. They are now celebrating their 10th year of business in Sydney. Together, they have over 35+ years of knowledge in the fire industry and 600+ sites that they maintain in the Greater Sydney region. They test, maintain and certify Annual Fire Safety Statements and Final Fire Safety Certificates for all types of fire equipment you have in your Sydney home, office or factory.

Sydney Extinguishers loves having great reviews about our website! Feel free to comment below on what you think of our website.