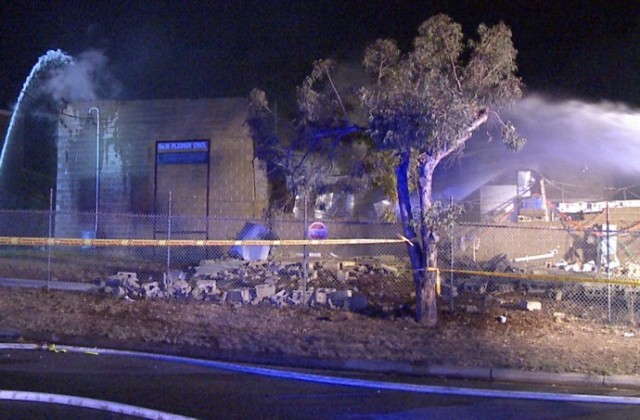 28 May

ST MARYS FACTORY FIRE

27/05/16 – Plasser Crescent, North St Mary factory complex damaged in fire too unstable to enter for the NSWFB

A factory complex badly damaged in a large blaze in Sydney's west overnight is too unstable for Sydney fire investigators to enter.

It took more than 50 Sydney firefighters to contain the blaze, which damaged five buildings at Plasser Crescent, North St Marys, on Friday night.

Sydney Police said there were no reports of any injuries and have asked for anyone who witnessed anything suspicious to come forward.

Sydney Firefighters said they found one building well alight when they arrived at the scene on Plasser Crescent.

"About a quarter to 10, there was an explosion," Glen Laund of Huntingwood Fire Station said.

"It was loud enough to rock the fire station. Access was difficult, there was a door collapse, a broken gas main."

Other factories can expect that the local council (Penrith City Council) will begin handing out Fire Orders to ensure that all factories are up to date in the area with their Fire Safety Requirements E.g. Annual Fire Safety Statements & Final Fire Safety Statements.

Call Sydney Extinguishers to ensure your Sydney Factory is Fire Safe. Sydney Extinguishers can help out with your Annual Fire Safety Statement & Final Fire Safety Statements to ensure your insurance pays out if something were to happen.

Sydney Extinguishers Loves Fire Safety of Sydney Factories.