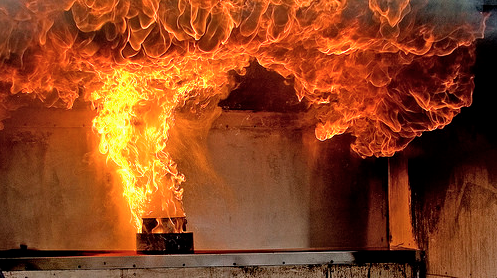 15 Apr

SYDNEY KITCHEN FIRE SAFETY ADVICE

Sydney Extinguishers has researched that each year the NSW Fire & Rescue attends approximately 2,500 kitchen fires in NSW most of which are in Sydney – or approximately 55% of all residential fires. More than half of all home fires start in the kitchen. Makes sense right as this is where all the hot stuff is! See below for some free fire safety advice for Sydney kitchens.
Sydney Extinguishers wants you to ask you is your Sydney kitchen fire safe?
Sydney Extinguishers recommends the following safety checklist:
Keep children away from hotplates and ovens whilst cooking and consider installing a stove guard.
Heat cooking oil carefully and slowly in the right size saucepan to avoid fat splatters.
Turn pot and pan handles inwards so they won't be knocked over.
Clean your stove grill after each use and clean the range hood filter and all kitchen appliances regularly.
Install a fire extinguisher and fire blanket in the kitchen and know how to use them. They should be situated at least 1 metre away from the
stove and between the stove and the nearest exit.
Install non-slip matting around the stove and sink area. If cooking oil catches fire, turn off the hotplate and slide the lid over the pan or use the fire blanket to smother the fire.
If a kitchen fire occurs and you don't feel confident you can put it out, switch off the appliance, leave the premises and call the fire service on
Triple Zero (000) from a safe place.
Ensure that all cooking appliances are turned off after use.
Don't leave your cooking unattended. If you must leave the kitchen whilst cooking, turn off the hotplate.
Don't wear clothes with loose fitting sleeves.
Don't keep your tea towels, oven mitts and other flammable items near the stove or cook-top.
Don't use water to put out fat and oil fires. Water can cause the fire to spread rapidly and cause horrific burns.
Don't carry pans of hot or burning oil through the house as this may spread the fire and cause serious injury.
Common sense from all helps minimise risk of fires in Sydney!!
Have relevant fire fighting equipment like fire extinguishers, blankets & smoke alarms on stand by – just in case you ever need them!
If you need any further advice please just call Sydney Extinguishers today! Sydney Extinguishers loves the food which comes out of Sydney Kitchens!