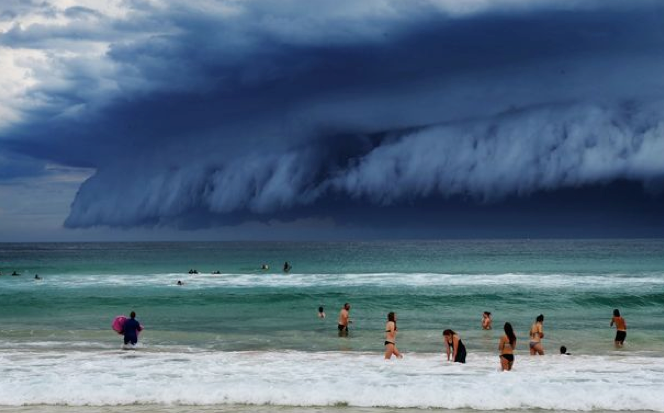 14 Apr

WORKING IN EXTREME WEATHER CONDITIONS

Sydney Extinguishers knows that working in the fire industry in the greater Sydney region we are pretty dam lucky. The only real danger we are faced with is extreme weather, bad drivers on the roads and the increase in Tolls every week.

As most of our work is carried out indoors we carry on with the day to day activities as normal but when working outside things change. If we are ever faced with a job outside we do everything we can to get it done quickly and safely as the weather in Sydney can change FAST!

Running a small fire extinguisher business you need to understand that your employees may be affected by extreme weather conditions, including extreme heat/cool, hail, strong winds or natural disasters such as fire or flood. It's important you not only plan for these events, but also understand your employer obligations to employees in managing extreme weather conditions.

While the Fair Work Act 2009 doesn't have specific leave entitlements for employee's who can't go to work due to extreme weather conditions or other natural disasters, you may have entitlements under your award or agreement.

As an employer, you have an obligation to provide a safe working environment and keep your employees safe during extreme weather events or disasters. Let your employees take there time and get the job done right the first time so they don't have to return and we don't look silly!
Extreme temperatures
Heat-related illnesses happen when the body cannot cope with high temperatures. Workplace accidents and injuries are more common during hot weather. When it gets real hot here at Sydney Extinguishers we have a policy that we pack up and go for a surf!
Look out for signs of heat-related illness in the workplace including:
Fainting
Heat stroke
Exhaustion
Cramps
Rashes
Tips to prevent heat-related illness or injuries
Together we can help prevent heat-related illnesses or injuries in your workplace by:
rescheduling physical work to cooler times of the day
wearing lighter coloured, loose clothing that still provides suitable protection
providing cool drinking water
reducing the time spent doing harder tasks early in the morning when it is cooler
providing extra rest breaks in a cool area and encouraging your employees to take more breaks
using mechanical aids to reduce physical effort
providing sunscreen or hats for employees working outdoors
providing workers with information and training to manage heat-related fatigue and illness.
Floods, fire and other natural disasters
Natural disasters may occur unexpectedly in or around your workplace in Sydney. These situations may prevent your employees from attending the workplace that day.
For example, a severe storm in your area may cause flooding, power outages and road closures. This may mean your employees are physically unable to attend the workplace or your business may be unable to operate. Sydney Extinguishers will try in every effort to ensure your job gets done safely and on time if severe weather conditions do hit in Sydney! When weather turns south we all need to remember to take it easy and its only work which is never work dying for!
Hopefully this blog reminds you all to "take care when out there – Sydney Extinguishers!"